SWIM/WATERiD Current Gold Members
---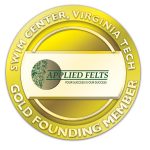 APPLIED FELTS
The parent company, W.E. Rawson Group, was formed in the United Kingdom in 1865, manufacturing quality textiles for a number of applications. Now, nearly 40 years later, Applied Felts has become the international leader in supplying liners for successful CIPP installations around the world. In 1997 Applied Felts expanded its business to the United States by adding a manufacturing plant in Martinsville, Virginia.
Contact: Mr. David Fletcher
Click here for more information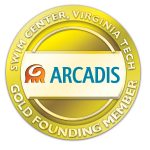 ARCADIS
ARCADIS is an international company that provides consultancy, design, engineering and management services in the fields of Infrastructure, Water, Environment and Buildings. With more than 22,000 employees and more than $3.3 billion in revenues the company has an extensive international network that is supported by strong local market positions. It ranks among the top 10 management and engineering consultancies in the world.
Contact: Ms. Celine Hyer
Click here for more information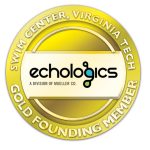 ECHOLOGICS, A Division of Mueller Co.
A division of Mueller Co., a company known for its innovative water distribution products of superior quality since 1857, we work with municipalities across North America and around the globe to help them efficiently and cost-effectively. Our core technology accurately detects leaks and assesses the structural condition of water pipes, without breaking ground or disrupting service—a capability that is especially helpful as water utilities confront the challenges of repairing and replacing their aging water infrastructure.
Contact: Mr. John Marciszewski
Click here for more information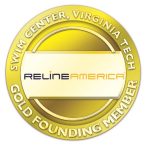 RELINE AMERICA, INC.
Reline America, Inc., based in Saltville, Virginia, was founded in 2006 to provide North America with locally manufactured UV CIPP installation equipment and liners. Reline America offers glass-reinforced, UV cured CIPP liners from 6" to 54". Multiple resin and glass options are available to meet various wastewater, stormwater, and industrial pipe and culvert rehabilitation requirements.
Contact: Mr. Grant Whittle
Click here for more information
SWIM/WATERiD Current Utility Members
---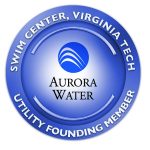 AURORA WATER, COLORADO
Aurora Water provides drinking water, stormdrain and sewer service to over 340,000 residents of Aurora, Colorado. Recognized nationally for its high level of professionalism, strong values and award winning water, Aurora Water has one of the most environmentally friendly, yet sustainable water systems in the arid west.
Contact: Mr. Larry Catalano
Click here for more information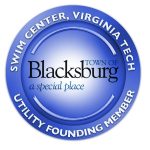 TOWN OF BLACKSBURG, VIRGINIA
The Town of Blacksburg provides water, sewer and refuse services. The Town is a member of the Blacksburg-Christiansburg-VPI Water Authority, which delivers and sells wholesale water to the Town. The Water Authority currently has the capacity to supply 12.4 million gallons per day.
Contact: Mr. Matthew H. Stolte
Click here for more information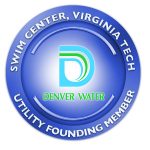 DENVER WATER, COLORADO
Denver Water serves 1.3 million people in the City and County of Denver, Colorado and a portion of its surrounding suburbs. Established in 1918, the utility is a public agency funded by water rates and new tap fees, not taxes. It is Colorado's oldest and largest water utility.
Contact: Mr. Peter Kraft
Click here for more information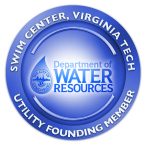 CITY OF LYNCHBURG, VIRGINIA
The Department of Water Resources works to make sure that Lynchburg residents enjoy an uninterrupted supply of quality drinking water and reliable sewer service. To achieve this goal, Water Resources is responsible for water and waste treatment plants, the Pedlar Reservoir, water lines, storm sewers, sanitary sewers, and water meter reading.
Contact: Mr. Timothy A. Mitchell
Click here for more information
SWIM/WATERiD Founding Bronze Members
---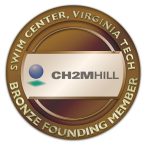 CH2M HILL
As a global leader in consulting, design, design-build, operations, and program management, CH2M HILL has the human and technical resources, the international footprint, and the depth of know-how and experience to help clients achieve success in any corner of the world.
Contact: Mr. Rick Nelson
Click here for more information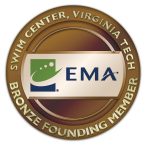 EMA
With offices throughout the United States and Canada, EMA has been an industry mainstay for more than 35 years – providing utilities and municipalities with solutions that meet their business and technology needs. EMA is employee-owned and proud of it – encouraging innovation, collaboration, and a solutions-focused approach to clients' needs.
Contact: Mr. Terrance M. Brueck
Click here for more information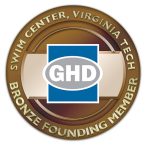 GHD
GHD is an international network of engineers, architects and environmental scientists serving clients in the global markets of water, energy and resources, environment, property and buildings, and transportation.
Contact: Mr. Gage Muckleroy
Click here for more information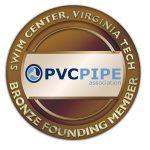 UNI-BELL PVC PIPE ASSOCIATION
Founded in 1971 as a non-profit organization, the Uni-Bell PVC Pipe Association is the authoritative source of information on PVC pipe. It serves the engineering, regulatory, public health and standardization communities.
Contact: Mr. Bruce Hollands
Click here for more information
SWIM/WATERiD Founding Basic Members
---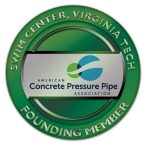 AMERICAN CONCRETE PRESSURE PIPE ASSOCIATION
Founded in 1949, the American Concrete Pressure Pipe Association (ACPPA) is a nonprofit trade association representing manufacturers of concrete pressure pipe around the world. ACPPA sponsors research projects and conducts educational programs to promote and advance the use of concrete pressure pipe in water and wastewater applications.
Contact: Mr. Richard Mueller
Click here for more information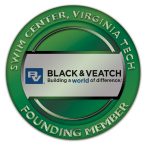 BLACK & VEATCH
Black & Veatch is a global engineering, consulting, construction and operations company specializing in infrastructure development in energy, water, telecommunications, management consulting, federal and environmental markets. Black & Veatch is the 11th largest majority Employee-Owned company in the United States. Black & Veatch has in excess of 100 offices worldwide and has completed projects in more than 100 countries on six continents.
Contact: Mr. Ahmad Habibian
Click here for more information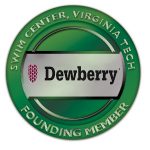 DEWBERRY
Dewberry is a leading professional services firm with a proven history of providing expert architecture, engineering, and management consulting services to a wide variety of public-and private-sector organizations. Recognized for combining our unsurpassed commitment to client service with deep subject matter expertise, we are dedicated to solving clients' most complex challenges and transforming their communities. Established in 1956, Dewberry is headquartered in Fairfax, Virginia, with more than 40 locations and 2,000 professionals nationwide.
Contact: Mr. Randall Parks
Click here for more information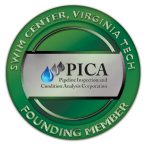 PICA
PICA has been performing condition assessments of pipelines in the USA and Canada since the early 1990's. Our home office is located in Alberta, Canada near where our sister company (Russell NDE Systems Inc.) designs and manufactures the In-Line Inspection Tools that PICA uses.
Contact: Mr. David Russell
Click here for more information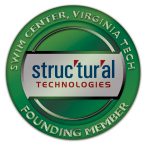 STRUCTURAL TECHNOLOGIES
Founded in 1976, STRUCTURAL has earned recognition as one of the industry's leading specialty contractors and is currently ranked no. 27 in Engineering News-Record (ENR) magazine's list of the Top 600 Specialty Contractors. With locations nationwide and in select international markets, STRUCTURAL serves the commercial/government, industrial, energy and transportation markets.
Contact: Mr. Mark Geraghty
Click here for more information